Here is an entry written by Tom Hanks in remembrance of Nora Ephron who died this week:
"Knowing and loving Nora meant her world — or her neighborhood — became yours. She gave you books to read and took you to cafés you'd never heard of that became legends. You discovered Krispy Kremes from a box she held out, and you learned that there is such a thing as the perfect tuna sandwich. She would give your kids small, goofy parts in movies with the caveat that they might not make the final cut but you'd get a tape of the scene. For a wrap gift, she would send you a note saying something like, "A man is going to come to your house to plant an orange tree — or apple or pomegranate or whatever — and you will eat its fruit for the rest of your days." Rita and I chose orange, and the fruit has been lovely, sweet and abundant, just as Nora promised — a constant and perfect reminder of the woman we loved so much."

Read more: http://entertainment.time.com/2012/06/27/nora-ephron-a-life-of-voice-and-detail/#ixzz1zHT2DESF
I came across this blog today, Lists of Note, and it's a great way to spend an extra 20 minutes. These are my favorites:
F. Scott Fitzgerald's leftover turkey recipes
47 Dwarfs
The Godfather
(Roomie, this one's for you- Hemingway.)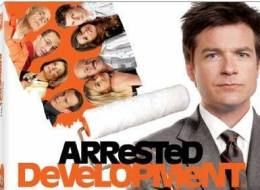 I just started watching Arrested Development and am already upset that it was cancelled.